My Photo Album
---
---

See photos of my nephews
A photo of James
---

Thank you RedWolf for putting these here!! Now you can see my ugly, fat mug. These will take a minute to load. Please be patient.


---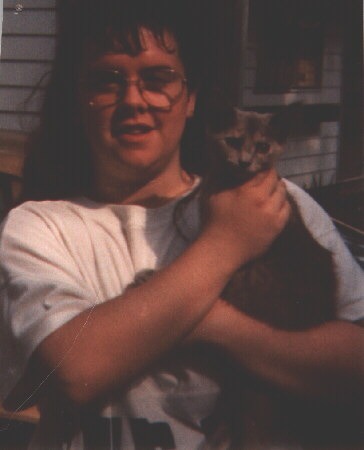 This is me and a friends cat. I don't wear my glasses anymore, so I look like a total nerd in this one. =)



---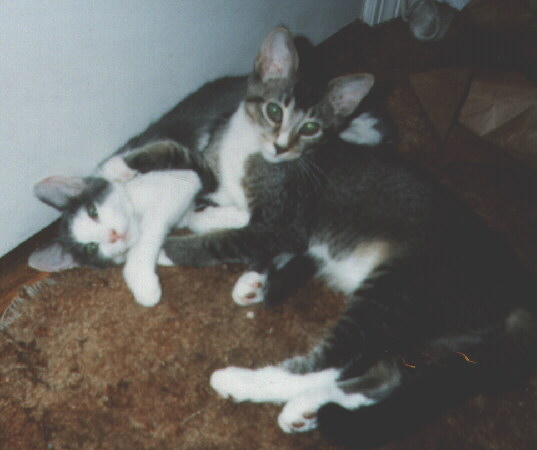 These are my babies. I know you have probab;y heard me mention them more then once. Sarah is the Grey and White one and Lucky is the other one.



---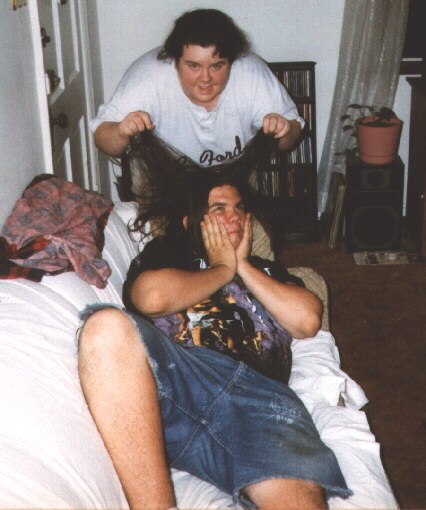 This is me and my little brother Gregg. Us doing what we do naturally : Goof off. I have a step-brother also who I will probably have a pic of up soon.



---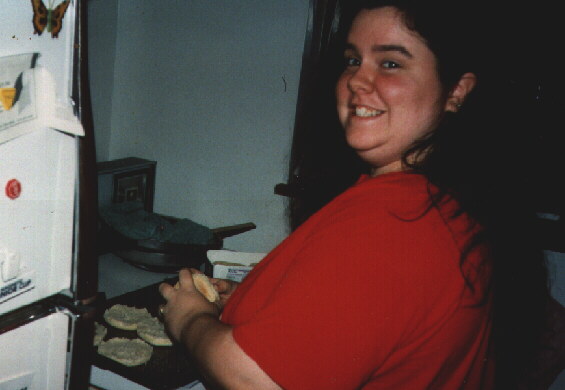 This is me doing one of my favorite things : Cooking. why do you think I'm so chunky? =)